Pharmacy2U terms and conditions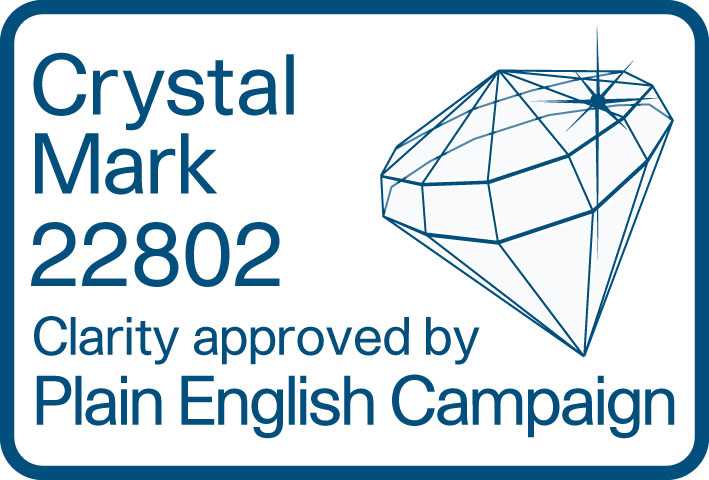 These terms and conditions apply to your use of our website at www.shop.pharmacy2u.co.uk (this site) and every order you make. We understand that legal documents such as these can be difficult to understand. For that reason, we have worked with Plain English Campaign to make sure these terms and conditions are easy to understand.
Introduction
We are Pharmacy2U Limited, trading as Pharmacy2U, a limited company registered in England (company number 3802593). Our business is based in England and our registered office is at:
Lumina
Park Approach
Thorpe Park
Leeds
LS15 8GB
We are the UK's largest online pharmacy, registered with the General Pharmaceutical Council (registration number 9011308). You can check our registration on the website at pharmacyregulation.org.
We may change these terms and conditions from time to time.
Registration, accepting these terms and conditions, and our contract with you
Your use of this site, and any order you make on it, is governed by English law and any legal action can only be taken in the English courts.
You will become the owner of, and be responsible for, the products when we dispatch them. You will be responsible for keeping to any restrictions relating to receiving and using the products.
To register with and use this site you must be over 18 and the details which you give us must be true. You will be responsible for your use of this site and for your orders, so please make sure that you keep your log-in details secure so that nobody can misuse them.
We have taken care in preparing the content of this site. We have no liability for warranties of any kind relating to the content of this site, as far as is allowed by law.
We and our directors or related companies will not be liable for any losses or claims arising directly or indirectly from your use of this site, except for any damages for death or personal injury caused by the negligence of us, our directors or our employees.
Any links on this site to other websites are provided for your interest only. We have no control over these sites and so we have no responsibility or liability for their content. The links do not imply that we approve or agree with the content of any linked site.
If any of these terms and conditions cannot be enforced, this will not affect the remaining terms and conditions.
Once you have placed an order, the order is processed manually at the premises.
Orders and payment
We may accept or refuse any order without giving a reason. Our confirmation email only confirms that we have received your order. There is no contract between you and us until we send you an invoice.
We will usually take your payment when we dispatch the goods (except for payments using PayPal, which are taken from your customer account when you place the order). If your payment is rejected or returned for any reason, you must immediately make the payment by another method.
If we do not receive full payment for an order, we will add reasonable collection charges or solicitors' fees (or both) to your customer account with us.
If you live in the European Union (EU), you will pay the price of the product plus VAT. If you live outside the EU, or you do not have to pay VAT under the tax rules that apply at the time, you will pay the price before VAT. These terms and conditions do not affect your legal rights as a consumer. All offers on this site only apply while stocks last.
Items that have a best before date will be delivered with a minimum of three months. If you are stocking up or placing a multipack order that will last longer than 3-months, please contact our Customer Services team.
Returning your items
You cannot return the following unless they are damaged or faulty.
Goods which have been mixed after delivery and cannot be separated
Custom-made or personalised items
Perishable items (that is, items that naturally deteriorate)
Items with a protective seal that has been broken or removed (due to health-protection or hygiene reasons)
Medicines or services provided on prescription
Please note, this does not affect your legal rights. You have the same rights as any consumer under The Sale of Goods Act 1979 (and any amendments to it), the Sale and Supply of Goods and Services Regulations 2002, and any other consumer laws that might apply to contracts.
Where do I send returns?
Once you've told our Customer Care team about returning your items, please post them to:
Pharmacy2U
Unit 3 Mountpark Bardon, Robson Way, Coalville, Leicestershire, LE67 1GQ, United Kingdom
Unfortunately, we cannot pay the costs of returning your items, and will not be liable for any damages caused in the post. These terms do not apply to faulty or damaged goods.
Make sure that any items you return are securely packaged. We recommend you send all returned items by 'Signed for' or 'Tracked' delivery.
How long will it take to process my refund?
We aim to process your refund within 3-5 days of receiving the returned goods. However, it can take up to 14 days for you to receive the refund, which will be made by the payment method you used to pay for the goods. Once you've told our Customer Care team that you are returning the goods, you have a legal duty to keep them in a good condition and return them at your expense.
We can deduct an amount from the refund to reflect any loss of value of the goods. This deduction may be equal to the full cost of the goods if the loss in value is the result of unnecessary handling by you. The extent to which you can handle goods is the same as it would be if you were assessing them in a shop before buying them.
Under the Consumer Contracts (Information, Cancellation & Additional Charges) Regulations 2014, we will refund the full amount you paid for the goods, including the basic delivery charge, within 14 days of you telling our Customer Care team about the return or providing proof that you have returned the goods, whichever is earlier.
Marketing and promotions
Discounts and offers on-site using a voucher code
You can only use one voucher code per order.
Under UK law we must not offer any discount or promotion on baby milk, infant milk, and specialist milk. Voucher codes also exclude Selected Promotional lines, Clearance lines, Electricals, Regaine, Cialis, Viagra, Baby milk, Baby feeding, Baby nappies, Pharmacy Medicine lines, Slimming & Nutritional Aids, Smoking Multipacks, Tena Multipacks, PPE, Delivery Pass and Covid Tests, unless specifically stated otherwise on the voucher or offer. One use only. Minimum spend may apply. Voucher codes are only valid for UK orders. Delivery offers apply to UK deliveries only. See offer for validation dates.
Further conditions and exclusions may apply.
Multi-buy promotions
For multi-buy offers (for example, 'buy one get one free' and '3 for 2') the free or discounted item will be whichever item is the cheapest. Multi-buy offers are only available for orders dispatched within the UK.
Welcome Offer for Email Sign-up
The £5 off code is valid for 30 days, from the day you receive your welcome email. Under UK law we must not offer any discount or promotion on baby milk, infant milk, and specialist milk. Voucher codes also exclude Selected Promotional lines, Clearance lines, Electricals, Regaine, Viagra, Cialis, Baby milk, Baby feeding, Baby nappies, Pharmacy Medicine lines, Slimming & Nutritional Aids, Smoking Multipacks, Tena Multipacks, PPE, Delivery Pass and Covid Tests, unless specifically stated otherwise on the voucher or offer. One use only. Minimum spend £30. New customers only. Voucher codes are only valid for UK orders. By opting-in to marketing, you agree with our Terms & Conditions and Privacy policy. You can unsubscribe at any time by clicking the unsubscribe link on each email, or from the Preference Centre in your account.
From time to time we may decide to limit the amount of any particular product that you can buy. If we do, we will make this clear when you go to 'checkout'.
Product Review
All reviews will be submitted for approval. Reviews that do not relate to that product, mention service, or could be deemed offensive will not be published. If you have feedback relating to service please click here to be taken through to our customer service team.
Your privacy
Your privacy is important to us. Please see our Privacy policy for details of what information we collect and how we will use and protect it. We will process your personal information in line with our Privacy policy. We may check your identity and credit rating with any third-party providers of information.
Intellectual property
We own the copyright of all designs, text, graphics and formatting on this site. You can copy or print parts of this site only for your own personal, non-commercial use. All brand names, product names, service names, titles and copyrights used on this site belong to their respective holders. We do not give you permission to use them.
These terms and condition may change due to the introduction of the Consumer Bill of Rights Act 2015.
Contacting us
You can phone us on 0121 541 1800 or email us at [email protected].
Changes to these terms and conditions
These terms and conditions were last updated on 18th November 2019
| | | |
| --- | --- | --- |
| Date | Version | Comments / Amendments |
| 18/11/2019 | 1.3 | Change of registered office address. |
| 24/05/2018 | 1.2 | Amended to incorporate GDPR (EU) 2016/679 legislation. |
| 24/05/2018 | 1.1 | Old version archived. |
| | | |